EMPLOYMENT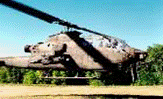 EWPInc's environment encourages employees to meet the highest standards of quality and ethical conduct. EWPInc is committed to it's policy of providing equal employment opportunities to qualified individuals regardless of their race, color, religion, sex sexual orientation, national origin, age, veteran status, or physical or mental disability, and to comply with applicable laws and regulations.
Individuals interested in obtaining a position with EWPInc should send a current resume to Human Resources, EWPInc at HumanResources@ewpcorp.com or FAX 757 471 4523.
Current Opportunities
INSTRUCTOR/COORDINATOR: Teaches courses in one or more subjects in commercial, governmental, industrial or service establishments. Assists in coordinating web-based courses. Prepares instructional program in accordance with training or other course requirements, assembling materials to be presented. Instructs students hi the theoretical and practical aspects covering the subjects being taught. Utilizes such teaching methods as individual coaching, group discussions, lectures, demonstrations, seminars, and workshops. Selects or develops teaching aids such as wall charts, prepared notes, tape recordings, films, videos, and training handbooks. Supervises practical work carried out by students, and assists them at points of difficulty. Complies assessment report regarding each student. May arrange visits or periods of employment in real work situations to reinforce instruction. Review responses to Intern Feedback Mechanism and determine if further action is required. Perform career management function to include monitoring and administering interns.
Educational Requirement: Bachelor's degree from an accredited university or Substantial experience directly related to tasking.
Experience Requirement. Classroom instruction experience; Knowledge of DPACS for training purposes; Minimum of three years experience in the acquisition field
HELP DESK ASSOCIATE: Seeking self motivated, hard worker having 1-2 years entry level technical experience to handle first level support for hardware and software issues. Full time applicants must be able to work rotating shifts that include day and night hours, holidays and weekends. Part time opportunities available must be able to work weekends
A76 COMPETITIVE SOURCING STUDIES: EWPInc is undergoing a growth spur in the area of OMB A-76 programs for competitive sourcing through managed competition. We have opportunities for all personnel desiring challenging and rewarding positions pertaining to A-76 process. EWPInc is seeking persons to fill positions as:
Senior Associate / Project Manager
Senior Analyst
Analyst 1 and 2
Researcher
Admin Support