EMPLOYMENT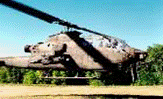 EWPInc's environment encourages employees to meet the highest standards of quality and ethical conduct. EWPInc is committed to it's policy of providing equal employment opportunities to qualified individuals regardless of their race, color, religion, sex sexual orientation, national origin, age, veteran status, or physical or mental disability, and to comply with applicable laws and regulations.
Individuals interested in obtaining a position with EWPInc should send a current resume to Human Resources, EWPInc at HumanResources@ewpcorp.com or FAX 757 471 4523.
Current Opportunities
© EWPInc All rights reserved.